The Broussard Police Department has implemented the national recognized School Resource Officer program, better known as "SRO", at Broussard Middle School. The goal of the program is to provide law enforcement services in the school environment and build positive relationships between students, school faculty, and law enforcement. These goals are accomplished by assigning a full-time POST certified SRO directly into the school environment to work hands on with students and staff at Broussard Middle School. The SRO will strive to create a safe learning environment by making themselves available for the needs of the students, staff, and community. For any comments or concerns, please feel free to use our link on the website or contact the SRO at Broussard Middle School.
Pfc. A. Johnson began his law enforcement career in 2008 in St. Mary parish. He has worked for the St. Mary Sheriff's Office, Iberia Sheriff's Office, Jeanerette City Marshal's Office and Broussard Police. A. Johnson previously worked as a patrol officer in Broussard until deciding to become a mentor to the wonderful students of Broussard Middle School. A. Johnson is responsible for protecting the young minds of BMS and is a great asset to our community.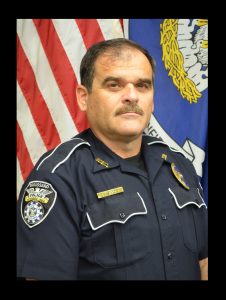 Hello, I am Randall Simon and I am the School Resource Officer for Katharine Drexel Elementary. I am married and the father of three children. I returned to law enforcement in 2016, I had previously served as a patrol office for Abbeville, La. in the 1980's. When I returned I served two years again in Abbeville and then joined the Broussard Police Department in 2018. I look forward to the challenges of the SRO position and will use my experiences as a father to help mentor the students.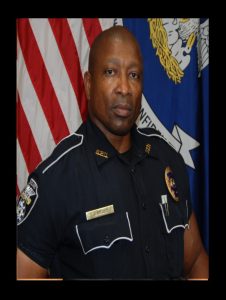 Hi. My name is James Bell and previously I lived and worked in Baton Rouge, Louisiana. My family is originally from Kalamazoo, Michigan. I attended college at the University of Arkansas- Monticello. I worked for over fourteen years in the hospital business. I've began working in law enforcement for New Roads Police Department in June of 2002.  I became POST Certified in June of 2007 with Shreveport Police Department. I was the Vice President of my Police Academy class and graduated top of my academy class (Class 57) in fitness. I love working with seniors and I love doing an physical activities ( mountain climbing, hiking, biking, weight training, fitness) and love helping others. I also, love writing poetry.